Pier Life Fitness Training, LLC
Welcome!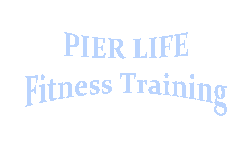 Performance * Intensity * Endurance * Recovery
"A Core Foundation is a Pillar of Strength" SM
Hi, my name is John Blewis. At Pier Life Fitness Training, I am dedicated to giving you the level of fitness that you are looking for, improving your qualtiy of life and focusing on the most important aspect of personal training, YOU! As a Certified Fitness Trainer through the International Sports Sciences Association (ISSA) and a Certified Coach through USA Track & Field, I have the knowledge to ensure that you get the best training and results that you've ever had.
You will feel comfortable and secure knowing it's all about you with a one-on-one training approach either in your home, in the great outdoors or in a location best suited to meet your needs. Pier Life Fitness Training is mobile; which means, I come to you - any place, any time.
You don't need to buy equipment or purchase a gym membership. I have everything needed to transform your body and overall health.
Fuel Your Body!